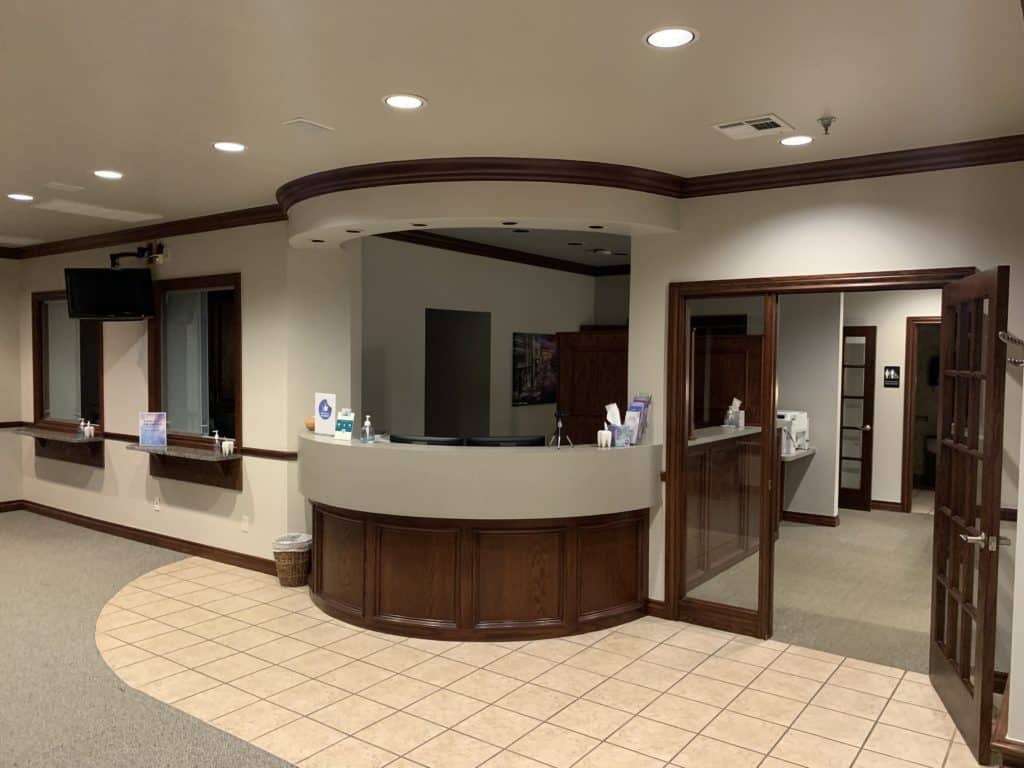 We Would Love To Hear From You
Thank you for selecting Santa Fe Dental to be your dentist in Edmond, Oklahoma. We happily accept new patients, referrals, and walk-ins whenever scheduling permits. Drs. Allen and Hansen offer our patients a wide range of preventive, cosmetic, and restorative dental care services perfect for individuals of all ages.
For your convenience, we accept most major forms of insurance and all major credit cards. To schedule your next appointment for the most advanced dental care in Edmond, please contact us at 405-873-8081 or fill out the form below.
Fill out your health history forms prior to your appointment.
Office Hours:
Monday: 8 am – 5pm
Tuesday: 8 am – 5pm
Wednesday: 7am -3pm
Thursday: 8 am – 5pm
Friday: 7am -3pm
Saturday: 7am -3pm
Our Special Offers
$500.00 Off Invisalign Treatment
Get the straighter, healthier-looking smile you've always wanted with Invisalign. Invisalign's clear plastic aligners are practically invisible, making Invisalign orthodontic treatments an ideal way for working professionals, college students, and parents to discreetly improve the state of their smiles.
$400.00 Off Dental Implants
$400 Off Dental Implants. For patients missing one or more permanent teeth, dental implants are an ideal solution for helping someone repair the health and appearance of their smile. Dental implants provide excellent support for dentures, bridges, and crowns and blend seamlessly into the natural appearance of a patient's smile.