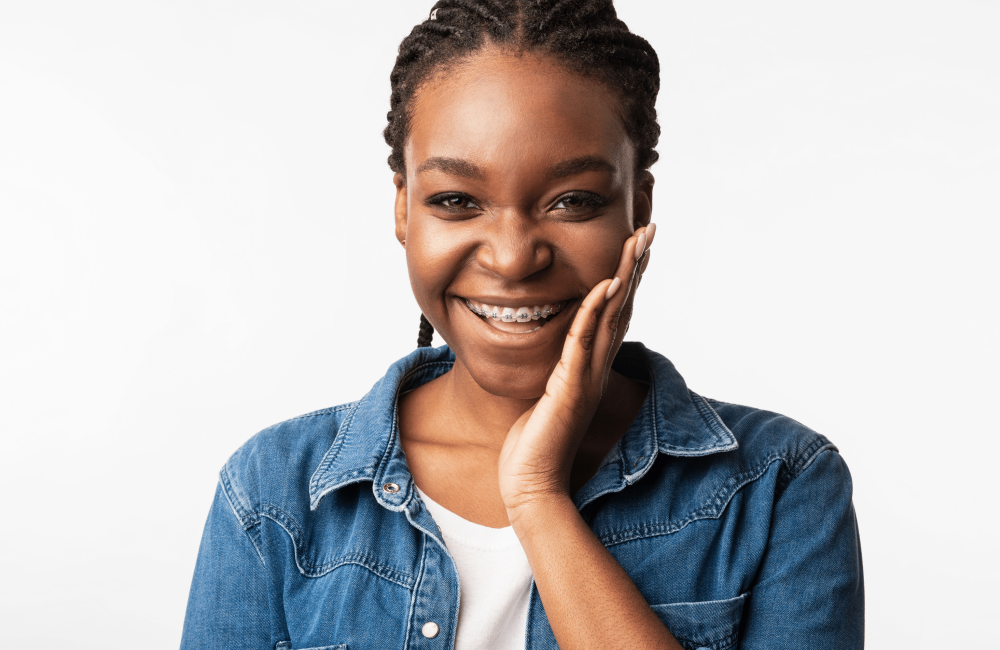 At Santa Fe Dental in Edmond, OK, Dr. Michael Hansen offers comprehensive braces services, including traditional braces.  Dr. Hansen works with the innovative Delta Force system of braces. Traditional braces, also known as metal braces, have been the go-to orthodontic treatment for decades for correcting crooked teeth, uneven bites, and other dental issues. These braces consist of metal brackets bonded to the teeth and connected by archwires and elastic bands. 
What are Traditional Braces?
Traditional braces are an effective and proven treatment option to address dental issues, and they come with a plethora of benefits. They are widely recognized for their ability to correct even the most severe dental problems, including crowding and gaps, malocclusions, and overbites. They are also highly customizable, allowing patients to choose from an array of colors and designs to match their personal style.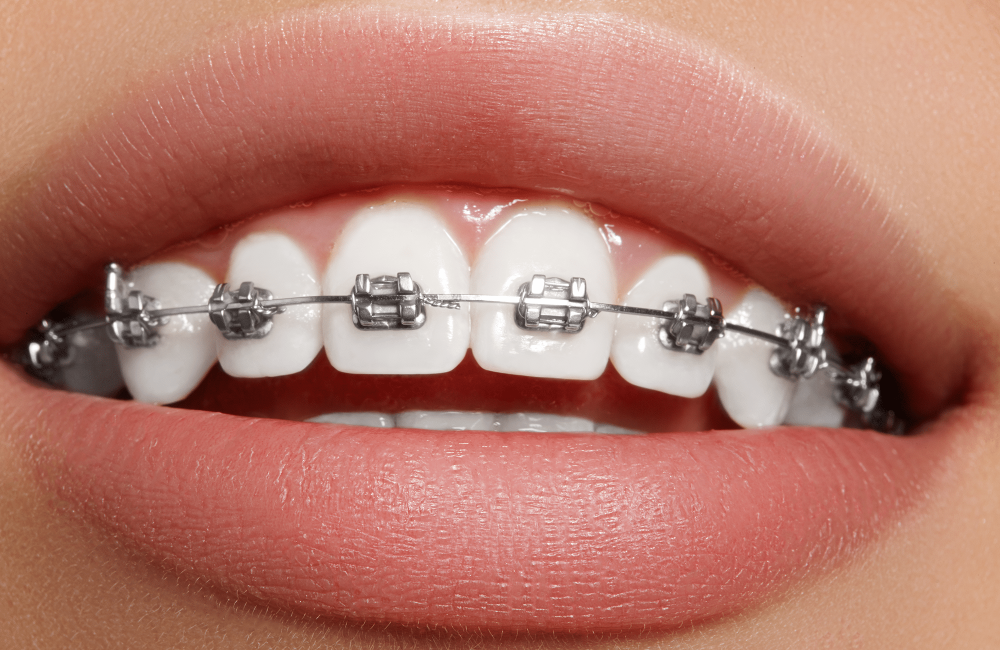 What are the Benefits of Traditional Braces?
One of the notable advantages of traditional braces is that they offer greater control over certain dental or orthodontic issues. Some problems can only be corrected with conventional braces, such as severely misaligned teeth requiring significant correction. Patients who are not eligible for Invisalign or other clear aligner treatments may still be good candidates for traditional braces. Dr. Michael Hansen helps patients determine whether traditional braces are right for them and provides a full range of orthodontic services for patients of all ages.
At our Edmond location, we provide top-quality orthodontic services and individualized care. We understand the importance of having straight teeth and a proper bite, so we carefully evaluate every patient's dental needs to determine the best course of action for their specific situation. We offer comprehensive consultations and evaluations to develop a personalized plan that will bring stunning results for our patients. 
The Delta Force braces system is the option we provide that takes advantage of new technology and provides the benefits of traditional braces with a few modern twists. 
What are the Benefits of Delta Force Braces?
Delta Force braces use a unique self-ligating system that allows for faster, more efficient movement of the teeth. This system translates into shorter treatment times for most patients, typically lasting up to 25% faster than traditional methods.
Delta Force braces offer all of the benefits of traditional braces with added comfort, speed, and discretion. Dr. Michael Hansen recommends this method for patients seeking a more advanced approach to traditional braces. Our team of experts works closely with each patient to determine whether Delta Force braces fit their unique needs and aesthetic preferences. 
At Santa Fe Dental Edmond, OK, we understand that orthodontic treatment can be overwhelming and intimidating, so we provide all our patients with the personal attention and care they deserve. Our team of knowledgeable professionals will work with patients to ensure their experience is as efficient and comfortable as possible. We will ensure that each stage of the treatment is communicated and understood, and we are always available to answer questions along the way. We strive to create beautiful, healthy smiles that last a lifetime.
Braces at Santa Fe Dental
Traditional Braces in Edmond
In conclusion, if you are looking for a trustworthy and experienced orthodontist in Edmond, OK, Santa Fe Dental is the place to go. Dr. Michael Hansen provides a wide array of orthodontic treatments, including traditional braces and the advanced technology of Delta Force braces. Every patient is offered personalized care and attention to detail, so you can trust that your treatment will be handled precisely and efficiently. Please book an appointment with us today and let us help you achieve the smile of your dreams.